Have Additional Questions? Contact One of Our Agents!
"The service was quick, reasonably priced and the translation seemed perfectly fine when I received it. I have no complaints at all."
"The localization service was quick, and the translation seemed perfectly fine when we run it in our software. I have no complaints at all."
Interpretation Services Redefined
Digital Interpreters makes obtaining professional, on-demand interpretation services as easy as 1-2-3!
Whether you need interpretation over the phone (OPI), on-site, via mobile, or through our Talk & Translate and Chat & Translate services, we always have you covered!
Modernizing Interpretation in Spoken Language, Sign Language (Deaf), and Visual Interpreting (Blind)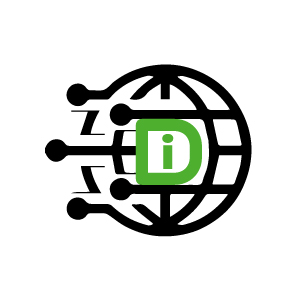 Digital Interpreters provides professional interpretation services for corporate, medical, legal, and government sectors in over 100 languages. We have redefined the age-old language interpretation business by delivering on-demand and just-in-time interpreting over the mobile phone or on-site, around the clock and around the world.
In today's rapidly growing global economy, professional and quality interpretation solutions play an increasingly important role in an organization's international success by enabling it to confidently interact with a global audience, customers and partners. Digital Interpreters have assembled one of the world's largest network of on-demand interpreters to provide exceptional interpretation services in all major languages and dialects.
Are you a hospital or healthcare organization that still relies on outdated interpretation services for your medical interpretation needs? Traditional interpretation services are not only slow, hard to use, and expensive, but they also often fail to deliver the desired results when your business needs language interpretation the most. Digital Interpreters' mobile-powered interpretation technology solutions are designed for the digital age. Our on-demand interpretation app revolutionizes medical interpretation into the 21st century so your medical staff can easily schedule on-site, in-person interpretation or even request over-the-phone language interpretation from their iPhone, iPad or any Android device. Like Uber and Lyft, Digital Interpreters uses the modern mobile network to most efficiently organize our pre-qualified professional linguistic resources and certified interpreters to provide the best language interpretation services the industry has ever seen.
Legal Interpretation Services
Digital Interpreters greatly simplifies the language translation process for law firms, government organizations, and law enforcement agencies to obtain legal interpretation services in over 100 spoken languages and 4 Sign Languages. Whether you need courtroom interpretation, litigation support in foreign languages for complex international lawsuits, or interpreters for police services (such as traffic violations, crimes, arrests, detentions), we have the experience and technical solutions to deliver simultaneous and consecutive interpreting over the phone, on-site, and over mobile or video interpretation on spoken and Sign Language. Digital Interpreters' mobile translation solutions disrupts the old language services industry to enable agile, on-demand, and professional interpretation services on a large scale. Digital Interpreters 'legal translators and interpreters are specially trained and certified for legal best practices and procedures.
Need a customized mobile interpretation solution for your organization's specialized needs? We can customize our Interpretation services to meet all your organization's specific language interpreting needs.
Enterprise Interpretation Services
Are you a multinational company that operates globally? Digital Interpreters innovative mobile interpretation solutions make it super easy for your executives and sales professionals to obtain real-time professional human interpretation services in over 100 languages around the world. With Digital Interpreters Book a Translator services, scheduling for on-site business interpretation services in advance is as easy as booking a hotel. Since Digital Interpreters uses mobile technology to track the location of our interpreters, we guarantee the best local linguists will serve all of your language interpretation needs ensuring the best customer experience.
Are you looking for an enterprise wide interpretation solution? Digital Interpreters has the perfect answer. Just download the DI App and create a corporate account so that your multinational staff can always get language assistance in any language pairs imaginable. Better yet, we can also customize the Digital Interpreters App to your own brand for an even better user experience.
Our highly experienced and professionally trained interpreters specialize in a variety of technical fields and disciplines such as medical, legal, financial, Visual Interpreting, Sign Language Interpreting, and manufacturing industries. We pre-screen all interpreters based on the years of experience they have in the field, professional interpreting certifications, and specialized training in interpreting. We classy our interpreters according to their industry specialization to ensure the highest linguistic accuracy and performance. Digital Interpreters proudly provides the following interpretation services both on-site and remotely (OPI):
On-Site Hospital Interpretation
Over the Phone Medical Interpreting
Courtroom Interpretation
Business Meeting Interpretation
Personal Interpretation
Conference Interpreting
Travel Interpretation Service
On-demand Interpreting
Sign Language Interpreting
Visual Interpreting (for Blind Community)
Global On-Site Interpretation
Location-based services (LBS) via modern smart phones are booming. Digital Interpreters mobile translation app is the first in the world to use location-based human translators and interpreters to deliver on-demand translation and interpretation services around the clock and around the world. Finally, you can obtain instant human interpretation services anywhere from the best translator app all on your smartphone.
Over The Phone (OPI) Interpretation
Digital Interpreters provides over the phone interpretation services via our mobile interpreter platform so you get on-demand multilingual interpreting support when and where you need it. Compared to landline phones, modern mobile smartphones offer many more advantages such as instant service request notifications through SMS, and live video (Face Time) and chat capabilities.
Unlike land line phones, our interpreters carry their mobile devices anywhere they go, allowing for much faster response anywhere and anytime. Since mobile devices are also geo-position enabled, Digital Interpreters interpretation platform is able to identify the best interpreters who are based closest to the service location for the best local knowledge and language quality.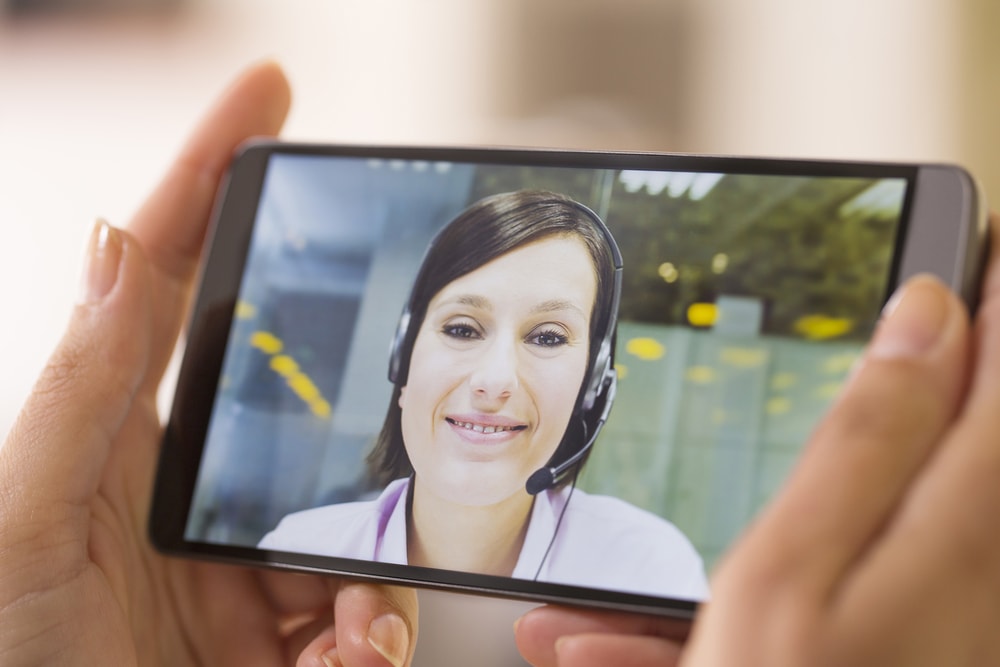 Digital Interpreters' interpretation services are powered by mobile technology, enabling live interpreting via our own App or Apple Face Time on iOS and Google video on Android. Video interpretation allows our customers to see the interpreter face to face, delivering more personal and intuitive language services that are better than ever. The ability to do interpreting over video also allows live demonstration of the subject matter for increased language clarity and improved service experience. Video interpretation is used also when we interpret in Sign Language for the Deaf Community and Visual Interpreting for Blind Community.
Digital Interpreters provides a variety of remote interpretation services over the phone and mobile devices through voice, video, image and text chat. Our remote interpreting services can be scheduled in advance or requested live using our game-changing mobile technology. DI invented mobile translation so we can provide on-demand and just-in-time interpretation services to our clients instantly and around the clock.
Digital Interpreters mobile interpreting solution is great of hospital interpretation, courtroom interpreter service, remote business interpreting.
Digital Interpreters is synonymous to mobile translation and interpretation. Digital Interpreters is the first company to create a versatile human powered language translation and interpretation ecosystem in the world. Our mobile solutions disrupt the age old language industry to deliver just-in-time interpretation services around the world and around the clock.
Visual Interpreting – Get Live, On-demand Access to Visual Information
Digital Interpreters is a visual interpreting service. Live, on-demand access to visual information. It's an accommodation or productivity tool that connects you to actual humans to simplify your daily life.
Access to information is a right, not a privilege. Do you need access to visual information? Curious? We invite you to read on.
What is Visual Interpreting?
Visual Interpreting is a live, human-to-human professional assistance service, an accommodation or productivity tool, that enhances independence by delivering on-demand, skilled and reliable visual interpreting for just about any task.
Who Uses Visual Interpreting?
Simple, anyone who wants visual information, anytime, anywhere but especially the Blind Community as well as elderly people.
How Does Visual Interpreting Work?
Using the camera and an app on your smartphone, a trained agent will assist by visually interpreting your surroundings, from describing to reading, from explaining to navigating – just about anything, safely and securely.
The world can be complex.
Using our service is simple.
Digital Interpreters' visual interpreting is a service that connects people who are blind or have low vision to highly trained, remotely-located human agents. Through an app on your smartphone, we deliver instant access to visual information at the touch of a button – enhancing everyday efficiency, engagement, and independence.
Our Expertise & Expert Approach
Our experts are always ready to provide competent consultation and help you to find the best solution in your particular situation. But that`s not all. Our coordinators ensure that each departure is timely and scheduled, from release to arrival, focusing on your options, evaluating the best price combinations, and keeping you informed. We offer more than just translation and interpreting; we help your business maintain the trust of your customers and build a strong business partnership that will last long after your order is delivered.
This can include a number of documents including academic diplomas and transcripts, wedding contracts, divorce agreements and more. We work with experts that can provide certified interpreting and translation and ensure that your translated documents meet all legal requirements.
This can include a wide range of business documents, including newsletters, flyers, contracts, business plans… This is the perfect way to develop your products and services to appeal to the global market, therefore expanding your profits and catering to the needs of more customers. You could even combine these services with our desktop publishing for a comprehensive solution.
These documents come in a wide number of shapes and sizes, and require translators who have experience with different types of jargon and technologies. Our translators are highly trained in technical translation methods, and make use of some of the best computer aided translation technology (CAT tools) to ensure accurate results. Some of the documents we have translated include user manuals, training materials, regulatory documents and different others.
Here to Help Your Every Business Need
Fill in the form and a qualified professional will begin to manage your project right away. Leave
the translation and localization to us and concentrate in your core business. Speak with us.